Music is the one thing that can form a common ground with people, whether it's through the radio, playlists or hearing a favourite song while in the supermarket. It can have a calming effect and invoke happy thoughts and memories.
It also brings people together to celebrate, remember or to simply enjoy times in our lives, or understand the meaning an artist is trying to convey to their audience.
The Hessel Group community wishes to acknowledge the team of people associated with Club Cool @ The Gov for continuing to provide an inclusive and thoroughly enjoyable event for people with disabilities and their carers and support workers. Club Cool operates on the third Sunday of the month with the next gig to commence early 2023. Everyone is welcome to attend and a gold coin donation to enter is appreciated.
At Club Cool, the audience is treated to performances by up to four bands so there is always something for everyone with the dance floor jiving and thriving.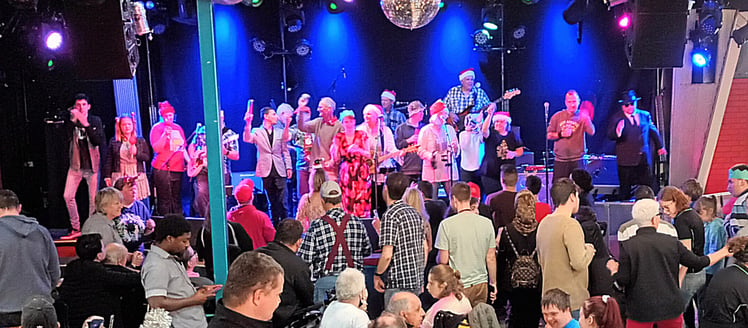 Enhance Training's Individual Support trainer, Beth who is a member of bands, TuskFM and Stonehenge who are regular performers and enjoy the interaction with an enthusiastic audience.
"It is so cool when they know you and come up for a chat. My personal favourite is our resident Blues Brother who dresses to the nines every time 🙂"

Beth, Enhance Training trainer & assessor, support worker and very talent musician who donates her time to Club Cool.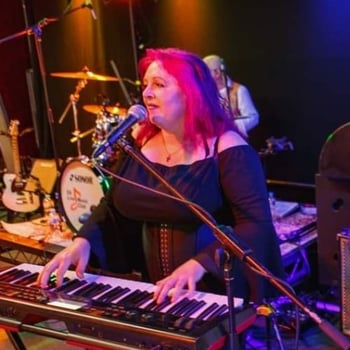 Beth is also a support worker and understands this importance events like Club Cool has in the community, providing a safe and inclusive space for everyone to be themselves and enjoy live music.
Are you a support worker or looking at a potential career move to the industry? Enhance Training RTO 40387 offers the Certificate III in Individual Support (Disability or Ageing) CHC33015 which will provide you with a nationally recognised qualification. Contact us today to have a chat about a career in this rewarding sector where the work you do will make a difference.
Follow Club Cool's Facebook page for more information and gig dates!
Learn about Hessel Group's Care and Support Services Here
Work with Hessel Group, view our opportunities HERE
Learn about Hessel Group's Disability Support Services Here